About us
Banana00 is the most complete offshore freelancer marketplace with a powerful integrated offshore e-wallet and a friendly personalized support service! In short, it is all you need to run your online offshore business.
Banana00 has been operating since 2014 and has well over 10,000 satisfied users in Latin America, Europe and beyond!
We offer services by professionals, for entrepreneurs who want to create their businesses with Lean Startup methodology. The working system with Lean Startup methodology is based on the speed of response. The customer who needs a solution to a problem or wants to create a start-up, step by step to keep the initial investment low. In Banana00, the services are offered by professionals from every corner of the world, offering per-developed or customized services and giving solutions with fast progress in the process of devising, experimenting, measuring and deciding, and back to start in an endless loop until you reach your final product.
In Banana00 the digital entrepreneur will be able to find lawyers, accountants, planners, graphic designers, web designers, App designers, programmers, webmaster, video creators, ads or video speakers, network administrators, web site administrators, SEO developers, writers, publishers, boarders, translators, manuals and didactic eBooks, marketers and many more professional freelancers who will be able to respond to the needs of large and small projects.
If you're a digital professional, you can offer your services in the Banana00 freelancers marketplace. If you're a digital entrepreneur please note that in Banana00 you will find hundreds of freelancers ready to start working on your project. Open your free account now!
Legal Information
TRADEMARK: BANANA00 is a commercial trademark belonging to OPM SECURITY CORPORATION. All rights reserved.
COMPANY DETAILS: OPM SECURITY CORPORATION is registered at the Public Registry of the Republic of Panama. Date of registration: 22/08/2008. Operating Capital: $375,000.00. REDI Document number: 1409577; Mercantile folio number: 629583 (S)
OPERATING NOTICE: OPM SECURITY CORPORATION operates e-wallet, payment gateway and security software services under an Operating Notice of the Ministry of Commerce and Industry of the Republic of Panama dated March 2014. Number: 1409577-1-629583-2014-412407. Capital invested in the business: $300,000.00
ANTI MONEY LAUNDERING REGULATION: OPM SECURITY CORPORATION is subject to anti-money laundering regulation under Law 23 of 2017 of the Republic of Panama.
SWIFT/BIC CODE: OPSOPAP2 (To verify visit swift.com)
LEI: 254900AN0UK98N0XUJ80 (To verify visit lei.bloomberg.com)
BANANA00 – powered by OPM SECURITY CORPORATION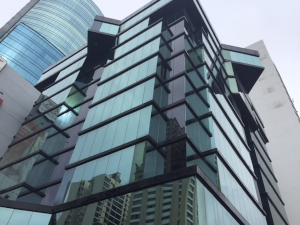 Head Office: (Visitors welcome by appointment only)
Avenida Samuel Lewis, Torre Omega, 5 th Floor, Office D
Banking District, Panamá
Republic of Panama
For contact and support information please visit our Contact Us page.